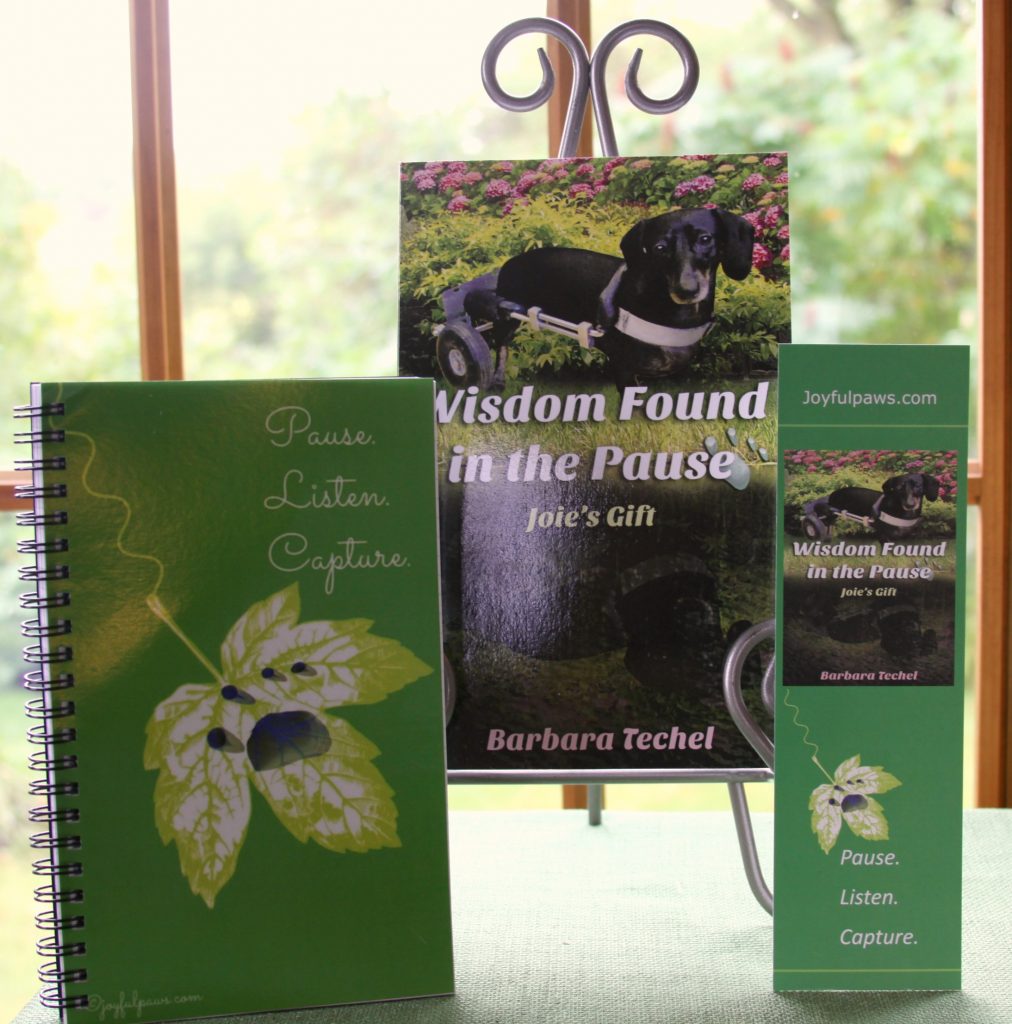 A big THANK YOU to everyone who has already supported my work by placing your pre-order for my new book!
Just a friendly reminder that I'm accepting pre-orders through tomorrow (Friday, Sept. 23) only for the special edition gift package. Details below. Also for those of you local, please do see below for an upcoming book signing I'll be doing!
Special Edition Gift Package includes:
Signed copy of Wisdom Found in the Pause – Joie's Gift


Custom designed 160 page lined spiral bound journal with water paw print image —an amazing sign I received from Joie that I was on the right path. It was confirmation for me to keep listening to my inner voice and capture those thoughts in a journal. Let this journal serve as a reminder to you too… to pause, listen and capture your hearts intentions, and your hopes and dreams.

Custom designed bookmark which also includes water paw print image
Pre-order today!

  (limited special edition available through Sept. 23rd, 2016 midnight cst)
$30 (includes priority shipping to all US residents only**)
Just click here or on the paw print below to place your order (with PayPal or credit card)

Orders will begin shipping second week in October.
**Due to the skyrocketing costs of shipping overseas I'm sorry I'm not able to offer this special package to international buyers. Stay tuned for my book to be released with online retailers soon!
UPCOMING BOOK SIGNING
Where:  Book Heads Book Store, downtown Plymouth, Wisconsin
When: Friday, December 2, 2016
Time: 5-7:30pm
My signing coincides with Plymouth's downtown Holiday Open House that runs 4-9pm and which means extra fun for all! I'd love to meet and visit with you!
…And today, please join us on the Facebook page for National Walk 'N Roll Dog Day as we celebrate on this official day, September 22, honoring all dogs in wheelchairs around the world!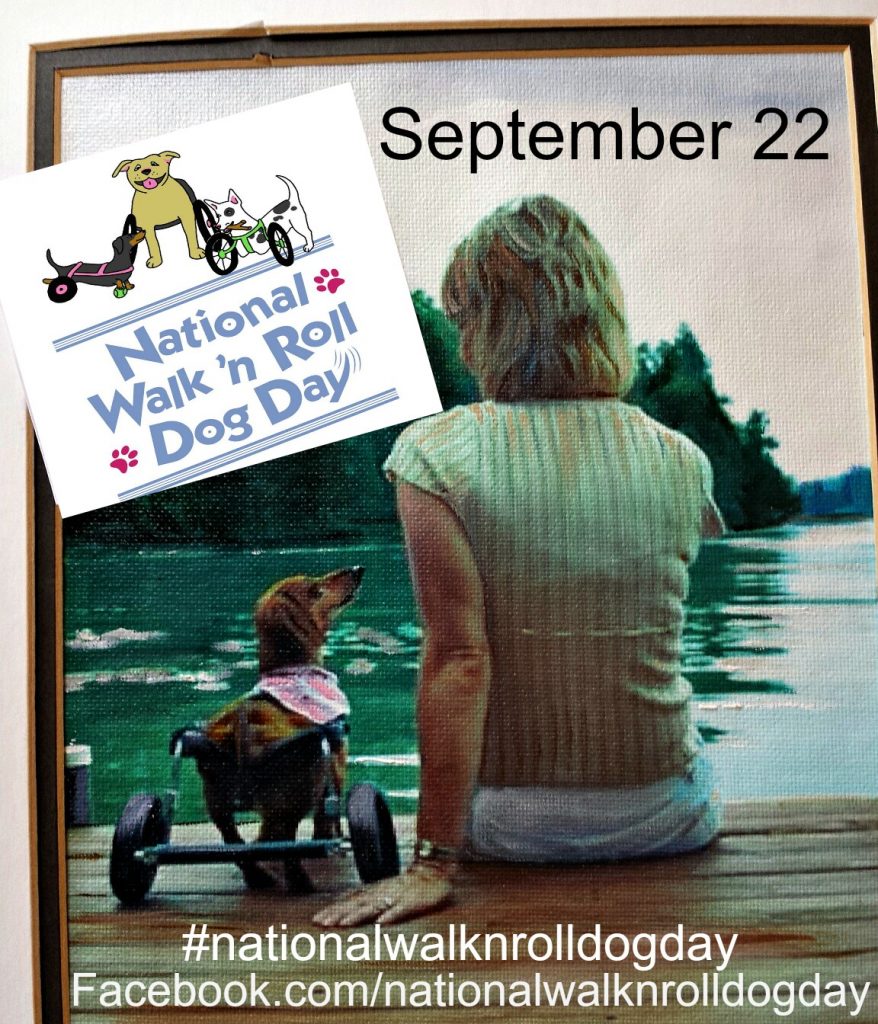 Thank you for sharing and subscribing to my blog updates.